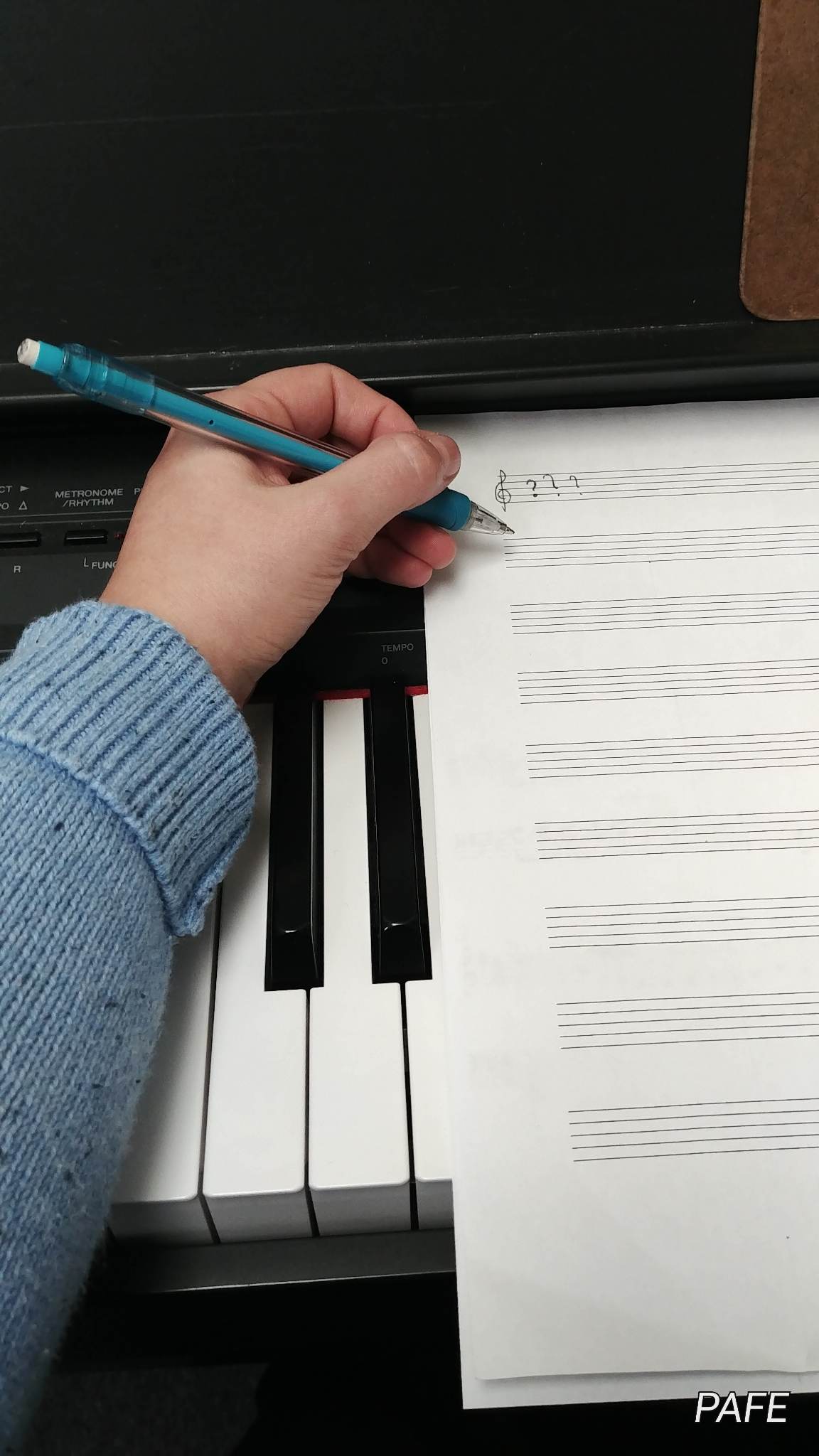 Who Wouldn't Want to
Try Writing A Song?
But so many people don't because it seems to difficult. So many options, so many ways to be overwhelmed. Writer's Block, lack of music-reading skills.
This course changes everything.
Learn to:
Write lyrics quickly with a simple method
Translate your lyrics to notated rhythms
Write a melody that sounds sensible
Assign the correct chords to the melody
Add instrumentation and even how to record at the beginner level
And the BEST part?
If you're a music teacher, you now can teach songwriting confidentally to your students. You'll have everything you need.
Because who knows? You may be instructing someone who is about to write something to make them famous.

Songwriting for Everyone
This course is made for music teachers, but will work for any musician.
The method that is taught here will show your young musicians that songwriting can be easy.
The method that is taught here can absolutely teach non-musicians that anyone can write a song, even with limited music-reading ability.
That's right. If students know note values and a little bit about how to read pitch on a staff, they can write a song. They do not need to know how to play an instrument.
Featured Products
See what else is in store for you!

Check your inbox to confirm your subscription